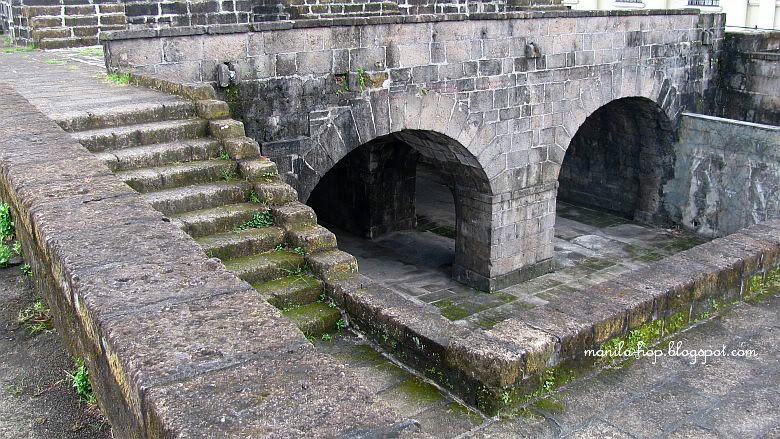 Inside the walls of Intramuros, still
continuing my post
the other day...
Baluarte de San Andres also known as *Baluarte* (Bulwark) de San Nicolas or Carranza,
was reconstructed in 1733 with the addition of a bomb-proof arsenal for gunpowder
storage, a *garita* (watch tower) and barracks.
It was destroyed in 1762 during the British siege, but was rebuilt after the occupation and was
damaged again during the battle of Manila in 1945.
It was finally restored in 1987.
I'm not really sure if this is what you call a tunnel or a hide-out maybe during the war,
when i went there,the place was kind of desolated and there was no one I could ask regarding the history of this place.
It didn't occur to me then that I should check out what's inside, till I was posting this tonight.
Continue Reading ...