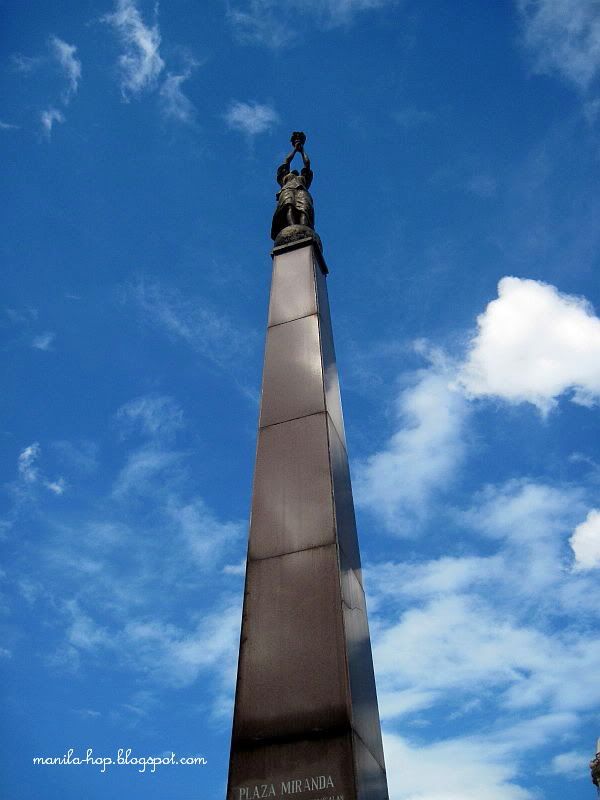 During fridays this place is always filled with people...
I'm referring to this street named Quiapo.
Walk around and you'll find this monument infront of Quiapo church in Plaza Miranda.
Quiapo church is famous for its Black Nazarene and its rich history.
While, Plaza Miranda marked a significant role in 1971,when Marcos was still the ruler.
During the campaign period, a political party called Liberal declared their
8 senatorial bets who were running for office at that time.
A crowd of not more than 4000 witnessed this event and while the politicains were
on stage, perpetrators throwed two hand grenade bombs, setting off a blast, killing
nine people and injuring more than 95.

This monument was unveiled on August 21, 2002, by our President Gloria Macapagal-Arroyo
as a commemorative marker infront of Plaza Miranda in honor of the nine innocent civilians
killed during the blast.


see the skies! this friday...