Along Nara park is the Todaiji Temple.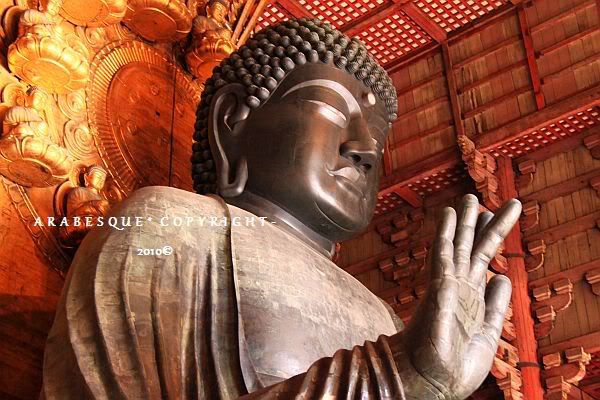 It's the world's largest statue or simply known as Daibutsu 大仏.
It's always breathtaking to see the enlightened Buddha as imposing as this.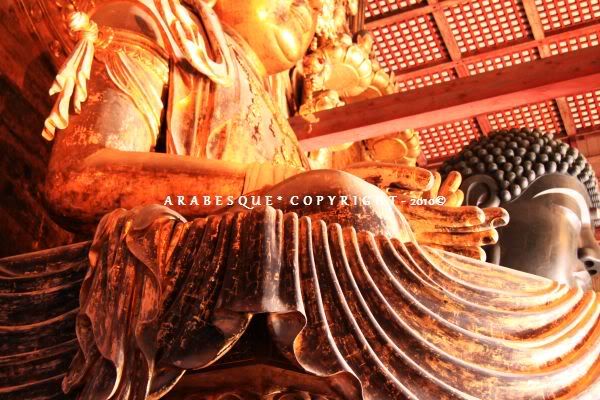 This is another venerated saint beside its statue, while Buddha is made of Bronze,
this one is a gilded structure.



and this is how the temple looks outside, it's done in monochromatic color except for the one on top.



The reason why it's gilded was to give emphasis that those are actually the tails of a "Fish" .
There is a story behind it, but somehow I can't seem to recall it .



During special occasions, they would put torchlight in this piece.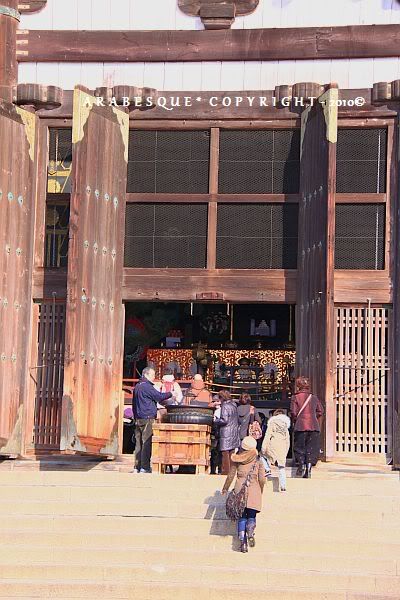 amazing how everything is made of wood and how well they've preserved
this structure all these years.
upon entering the temple, you'd be greeted by this huge door.



During the Edo period, The monks are the only ones allowed to wander inside the temple.
Common people are prohibited to enter, so when they want to worship or pray, they would wait for
this window to open and had a glimpse of the enlightened Buddha.
Today though, it's preserved as a significant structural piece.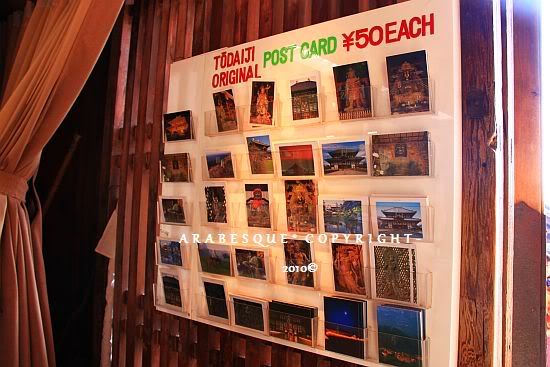 if you can't get enough of Todaiji, there are some delightful postcards for you to choose from.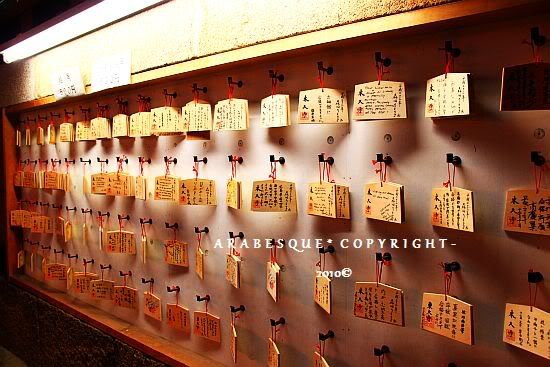 and Wish cards, everybody seems to love this.
you'd find them at any temple.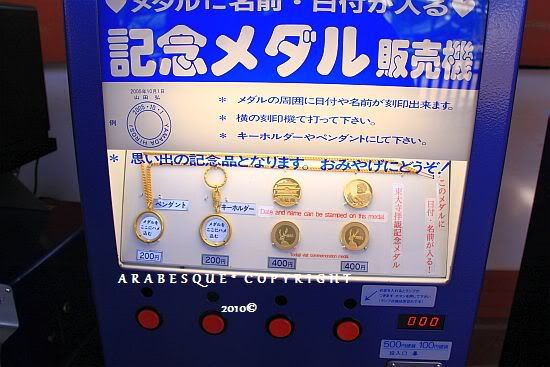 and some fancy memorabilias.

tomorrow, we're headed to Osaka's nook and cranny, bright lights and busy streets. ^0^