Today is the 1st day that Muslims will observe "Ramadan", considered to be sacred, it's the month of fasting as they abstain themselves from drinking and doing other unhealthy activities, thereby purifying and cleansing themselves.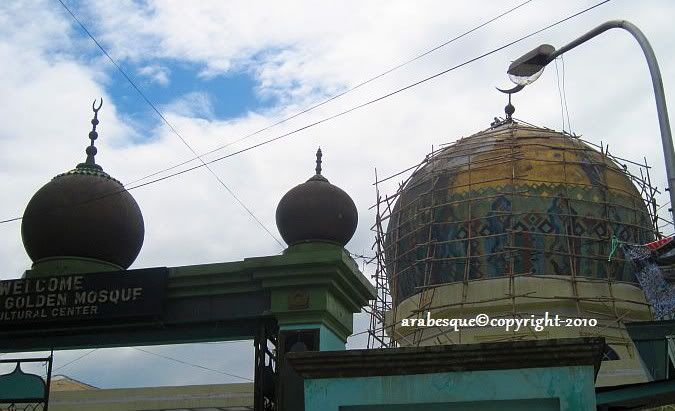 So I thought I'd show you the other side of Manila, where the Muslims have been praying and have started reading the Qur'an.
Because almost 80% of the population are Catholic believers, there are only a few Mosques here.
One in Quiapo and the other in Baclaran area, where ironically, both famous Catholic churches are situated.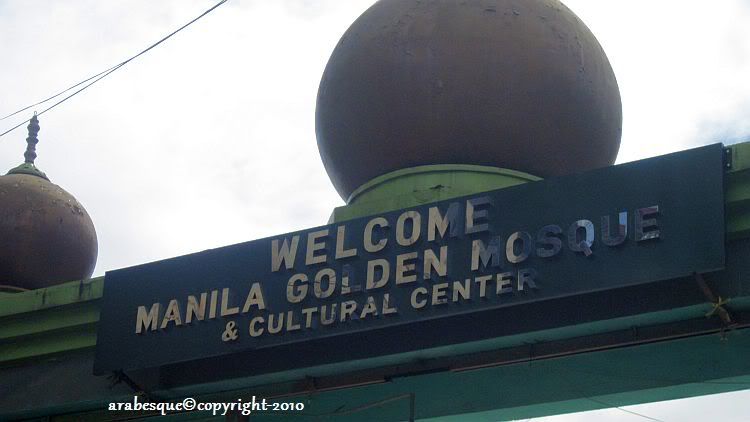 This one here is in Quiapo.
It's still under renovation when I took these fotos, I think it was last november.
I've been wanting to post it but couldn't find the right timing for it.
I'm sure the mosque would look more appealing by now.




As a non-muslim, this is the closest I could get, i wish i could see its interior,
I can only admire the onion dome shape roof, that's very significant in this moorish inspired architecture although not as extravagant like the others.
I do like this doorway, it's an interesting pattern.




From where i was standing, this is what it looks like.