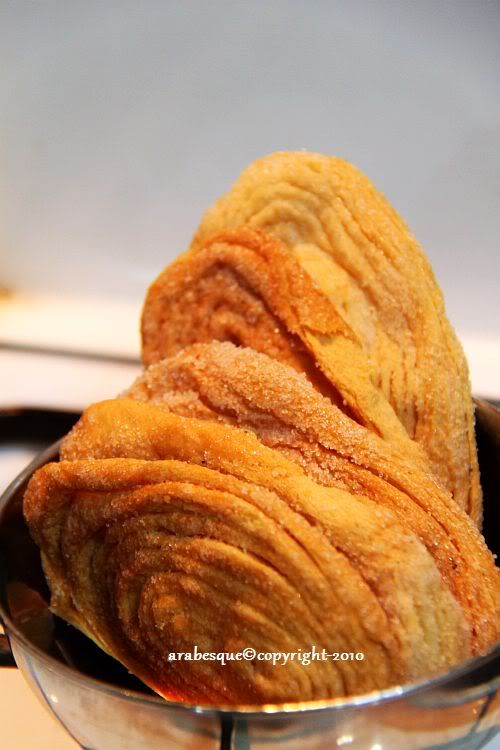 Otap is an oval shape puff pastry that's toasted, looks crumpled, a bit flaky with sprinkled sugar on top.
It's a native product of Cebu but is also popular in other provinces such as in Negros and East region.
On the outside, they all look the same but it's the taste that makes the difference.
Among those i've tried, I have to say Shamrock's version of this melt in your
mouth Otap is the best.
Its crispness is right and it's not too sweet and greasy.

*Shamrock* is a popular product of Cebu and one of the finest, home of this great delicacy.