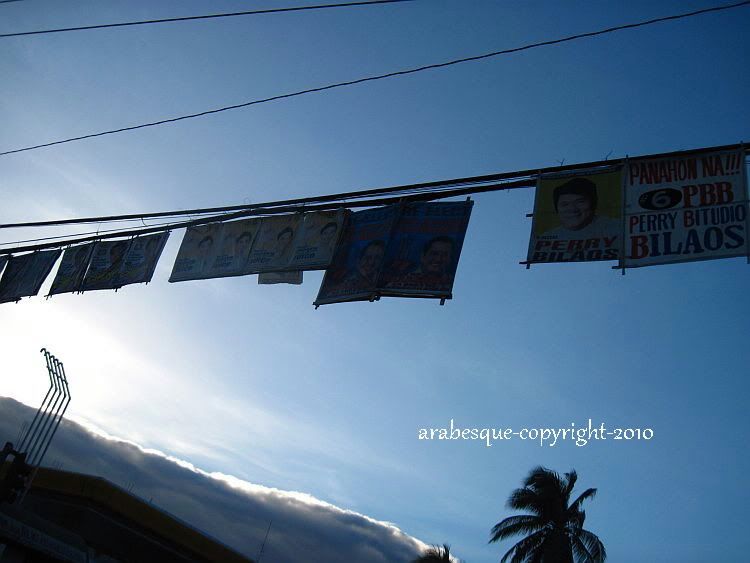 Less than 2weeks before voting,candidates who are running for public office
are busy posting their campaign ads here and there. Even though there's a
mandate rule that forbids them to do so.
Politics here is a tricky game, magnetize by intrigues and scandal,over hyped
by the media which all boils down to money and power.
While there are quite a few hopefuls who has vowed to overcome corruption and alleviate poverty, I doubt that in a vast playing field where money is next to temptation and the yearning for power can sometimes turn violent.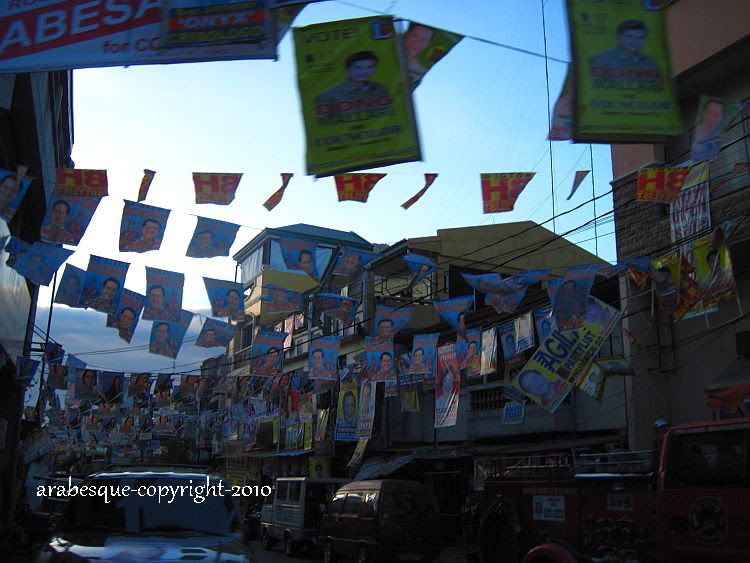 It makes me wonder if we'll ever find a president who'll stick to his/her guns,
who's not a puppet, not a sucker, someone who's brave enough to face the real
social problem and actually find solutions for it.

But I'm keeping my fingers crossed, still keeping a positive outlook and hoping
that "change" will come soon. ^-^

melody: Howie day- Collide