The facade of Casa Manila inspired by colonial architecture along Calle Real del Palacio
(Gen. Luna Street) marks this historical site.
It's a perfect example of how the "Ilustrados" used to live.
"Ilustrado" is a term for affluent and educated Filipinos residing in grand houses like this
during the spanish period.
Renee of Rochester commented yesterday, that the place looks a bit gothic, and i have to agree,
it does look like one, the signage tells it all.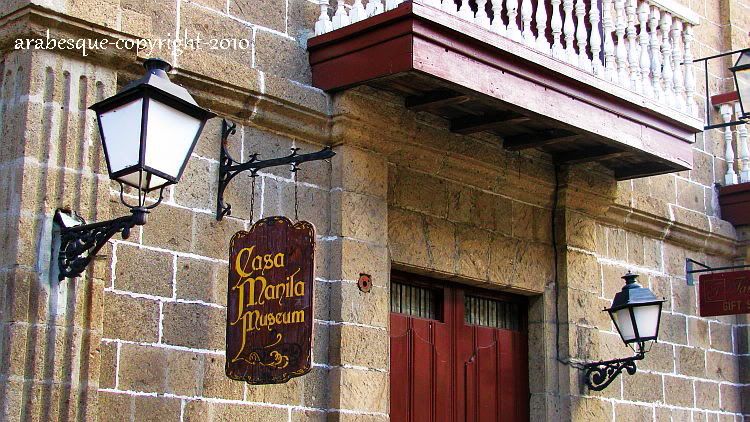 outside looking in leads to this pocket courtyard that i showed you the other day.
The main door of this structure still looks dated.
(notice the brass door handle on the right.)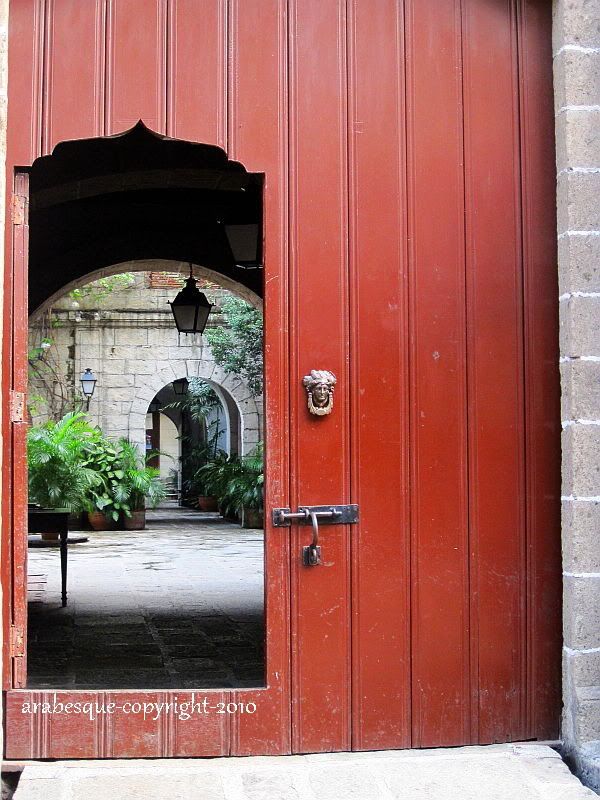 and this is one of the guards upstairs dressed as "guardia civil",
that's what they call it in those days,
He saw me with the camera and at first, playing peek-ah-boo with me on the window and then
the next thing i know, he was waving and smiling at me. ( and look they're two of them! ^0^)