Walk along the side alleys of Quiapo and you'll find this vintage looking house.
"Bahay Nakpil Bautista"
an architecturally significant historical Philippine site, on a colonial era street now named after its famous resident.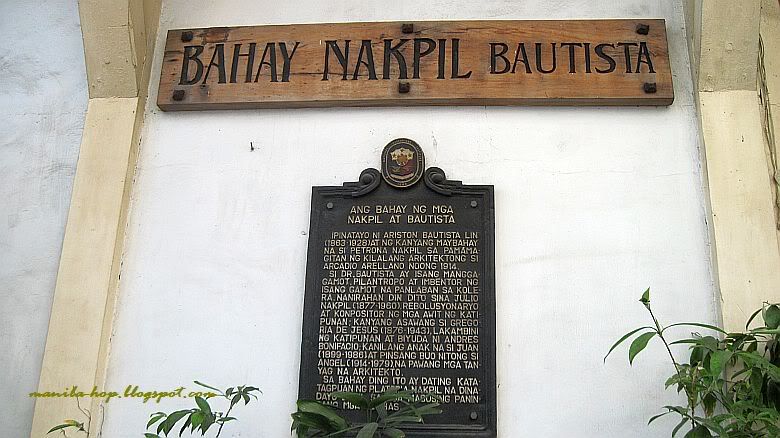 With Filipino inscriptions, it says:
In 1914, Dr. Ariston Bautista and his wife Petrona Nakpil built this house, designed by an architect named Arcadio Arellano.
Dr. Bautista is a well-known doctor, philanthropist and one of the inventors for the cure of Cholera disease.
During those times, Julio Nakpil who was a revolutionary and compositor of Katipunan. ( Philippine revolutionary society founded by anti-Spanish Filipinos in Manila in 1892, which aimed primarily to gain independence from Spain through revolution.)
As well as his wife Gregoria de jesus who was the muse of Katipunan and also the widow of our hero Andres Bonifacio, together with their kids used to live here.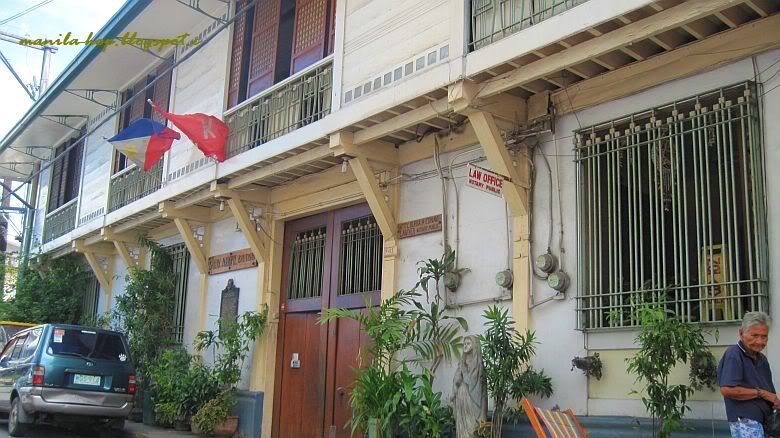 This is the main facade of the old house, times have changed, as you can see, there's a law office available inside.




This structural door was designed in the traditional "wood-and-stone" style (bahay na bato at kahoy) to resist earthquakes – with an upper storey made of wood built over a stone foundation.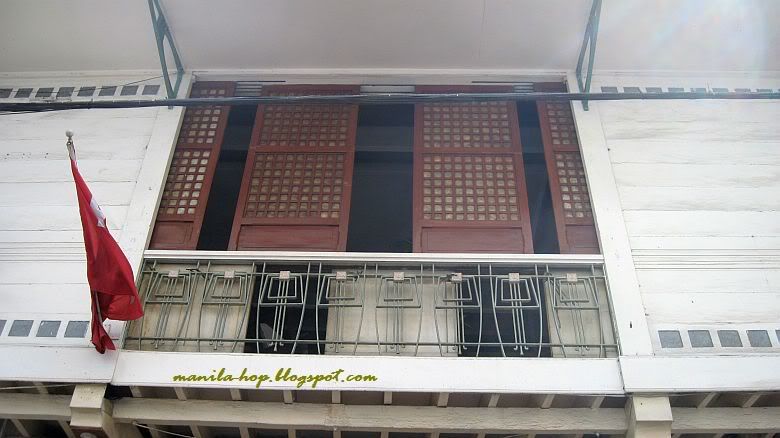 Large capiz windows, high ceilings, sliding window panels, and geometric grill-work almost art-deco inspired and cut-outs inspired by the Viennese Secession furniture that used to occupy the house typify this architectural masterpiece by Arcadio Arellano.