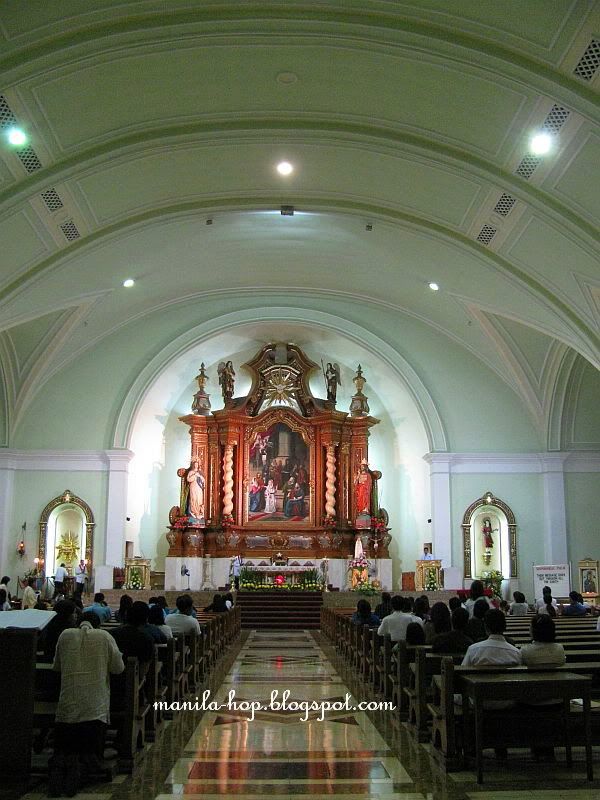 Continuing my post, "the Archdiocesan "Shrine of Jesus, the way, the truth and the life" Church -this is the dome like interior of the church.
I was hoping to get a closer look inside but my timing couldn't be better, there was a mass that night and look closely, you could see the vague shape of the priest on the middle.
I zoomed in on the altar that's baroque inspired and was astounded at its frame like structure.