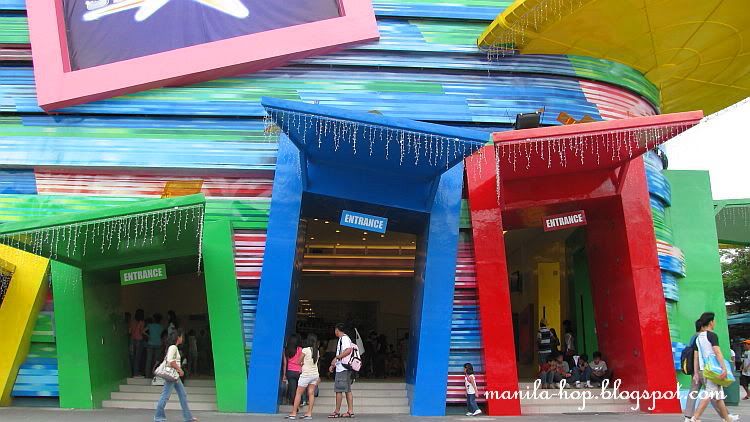 These funky looking colored doors are seen at a fame amusement park called "StarCity".
Used to be famous for its wild river ride and gigantic roller coaster
during the 90's.
Since then, it has improved its facilities,rides,attractions and more food establishments inside for you to choose from.
Despite the recession, the place is mostly filled with peeps during weekends and holidays.
The cheapest entrance fee is P 60- / less than 2$, excluding rides or you can choose
the ride all you can + a visit to the Snow world and Dino island for just P475 = 10$ which is a total splurge.