Welcome to Baclayon Church.
among the must see whilst in Bohol,
which is only a short trip from Tagbilaran.
( the city's capital )

a piece of its history:
It's considered to be the 2nd oldest church here in the Phils.
I think what's interesting inside is, it's made of coral stone,
cut into blocks and piled atop each other.
It is believed that egg whites were used to cement the coral stone blocks together.




a closer look at the Bell tower,
still in tip top shape, obtained during the 1800's.




the entrance to the church.




warning: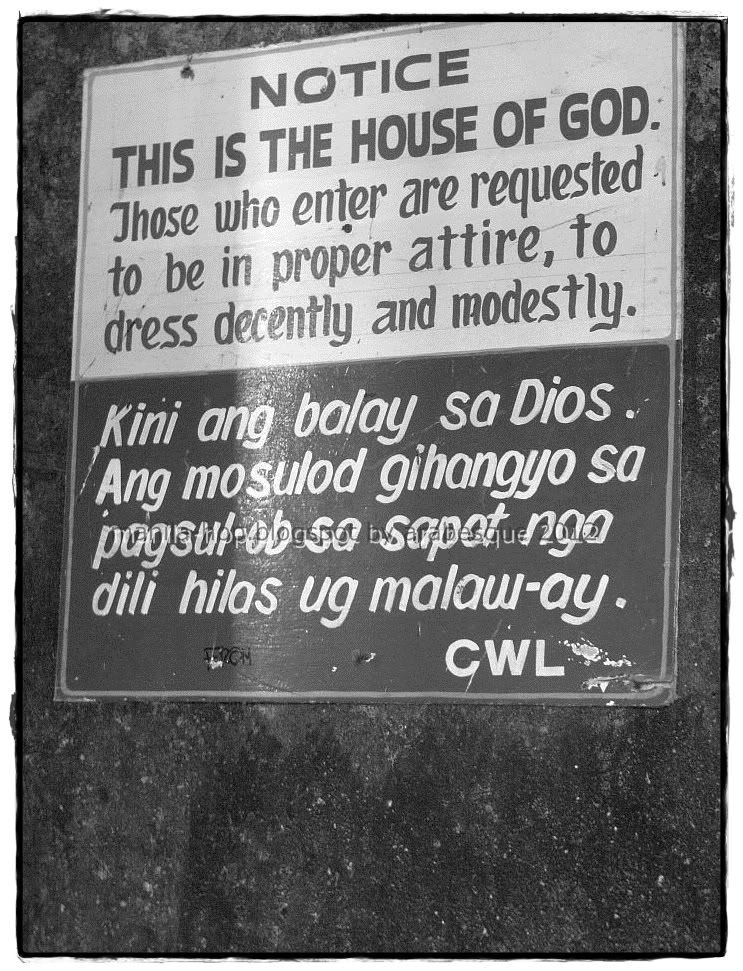 from the inside looking out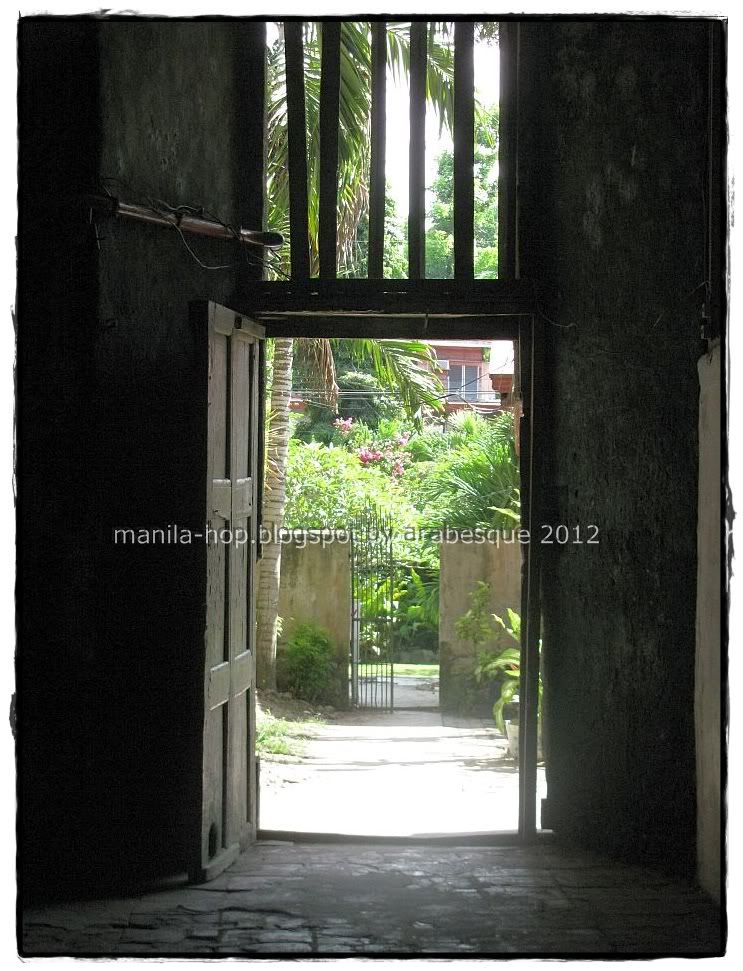 is this the confession area? not sure...




the interior of the church has exquisitely carved gilded altars,
nave paintings, dichromatic tiled floors,
with large stained glass windows.
notice the super sharpness I did with this one.
the lighting just wasn't that good.




the ceiling




looking at the other side of the church




what used to be where the priest held his sermons.




the stained glass windows.




some emblematic heraldry i suppose...




its craftsmanship




a room full of saints, religious artifacts.




entrance fee for the museum costs 50.-( less than a dollar).




mom was so pissed when she took this one, because this lady just wouldn't
budge or move.




apparently, picture taking isn't allowed inside the museum.
for whatever reason we couldn't seem to decipher.
the artifacts inside weren't even that interesting to begin with.

so these are more or less, "stolen shots" .




this is a view from the museum.

the restroom.



a wishing well outside.




and of course, the souvenir shop