for those who're not familiar with this foto,
this big, white eyed teeth is none other than,
Domo-kun - a famous TV character in Japan.
Recently, stalls here (after getting over with the Angry Birds craze) have been
selling this character from bags to key chains and tee's inspired.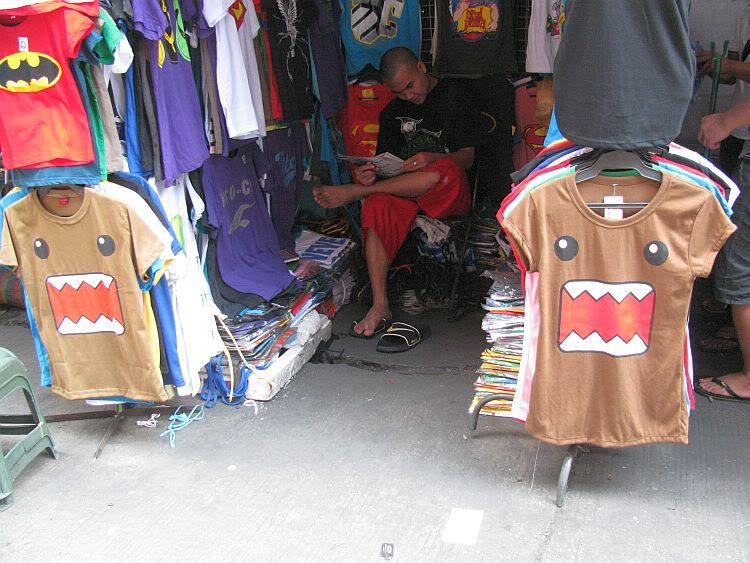 and Logo shirts too, here you can have Paris and Batman just as you like it.