continuing Yesterday's post...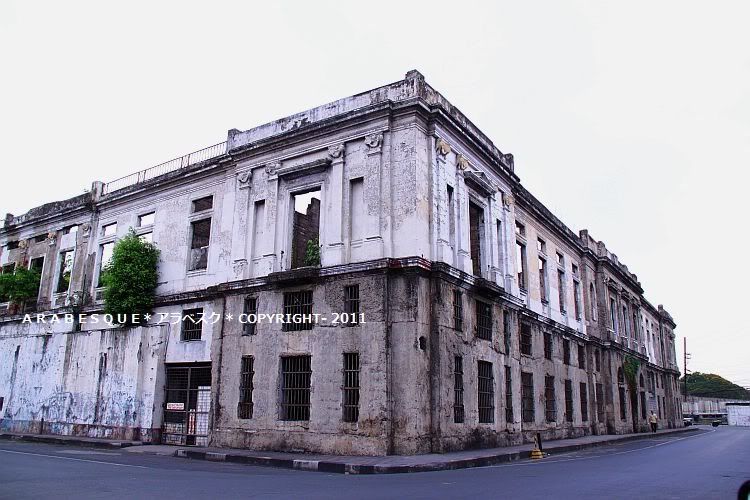 This ruined and unrecognizable structure was once called Intendencia
and is located at the end of the road
of Magallanes, here in Intramuros.
Not too touristy for that matter,
an ordinary passer-by wouldn't be familiar with this place.





It was built around 1823-29 by a Spanish engineer and was severely damaged
during the war between 1941-1945, it was then restored to its original state,
but in 1979, a heavy fire left this structure yet again in ruins.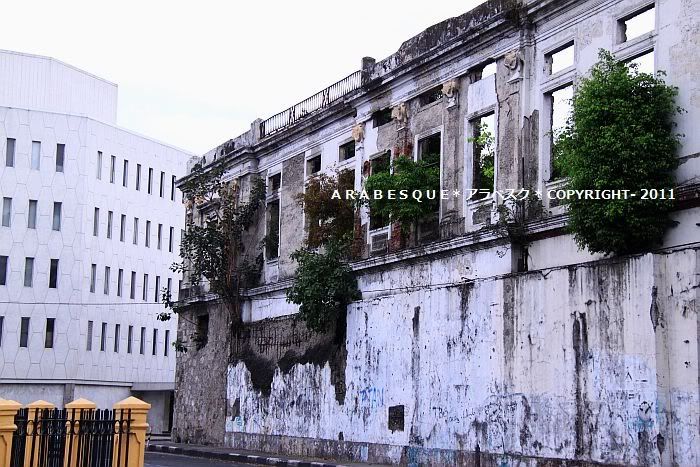 Until today, plans for restoration is still on hold.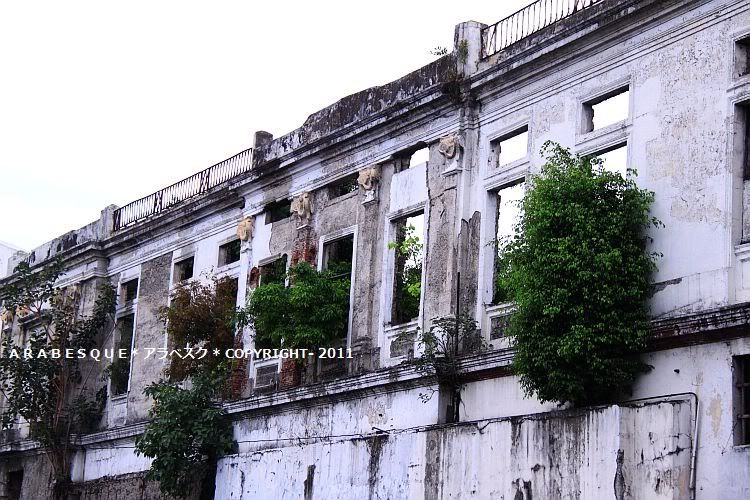 * the empty space may well be a jungle, as plants and unknown sorts are sprouting out of nowhere.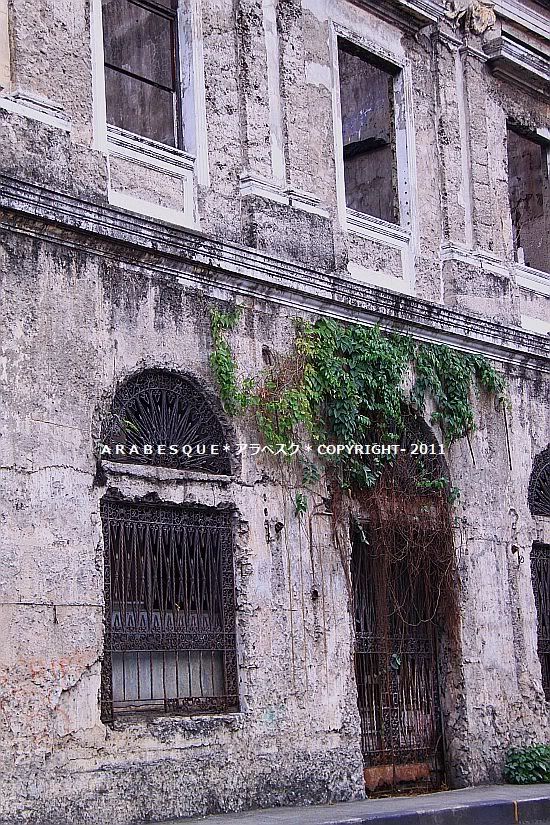 Looking closely at the doors and windows,
I was drawn to its grilled ironwork and craftsmanship during that time.
I couldn't make out what inspired this structure,
it seems to be a melange of
neo-classical with a bit of industrial or maybe it's just the way it is.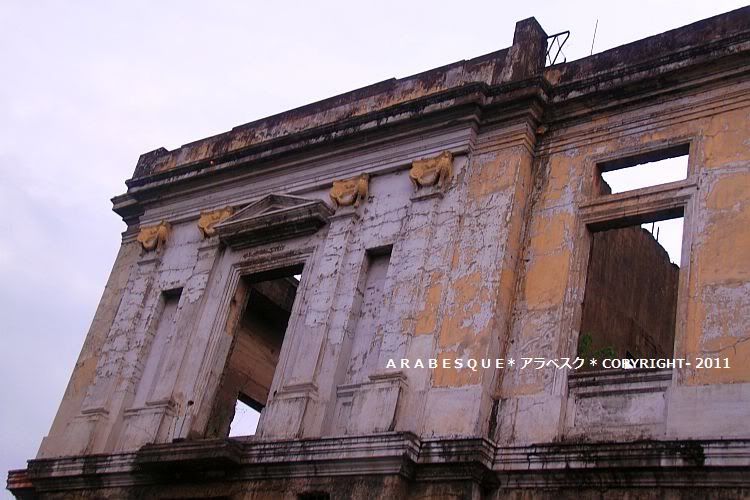 Browsing through google and wikipedia,
the place used to be an Ayuntamiento or city hall.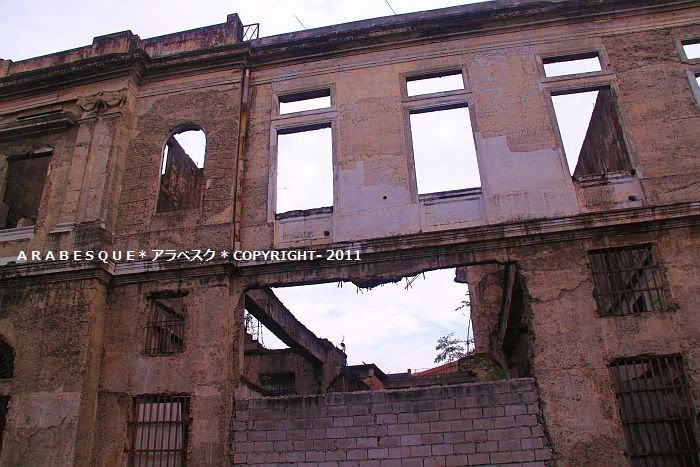 notice that despite the monsoon and heavy typhoons, some of its architectural details remained intact.