Because it's our uncle's birthday,
we head off to Hyatt's Market Place for their dinner buffet.
Tonight's theme was Filipino cuisine, the presentation wasn't all that
enticing so I decided to show you their delectable sweets and sushi rolls instead.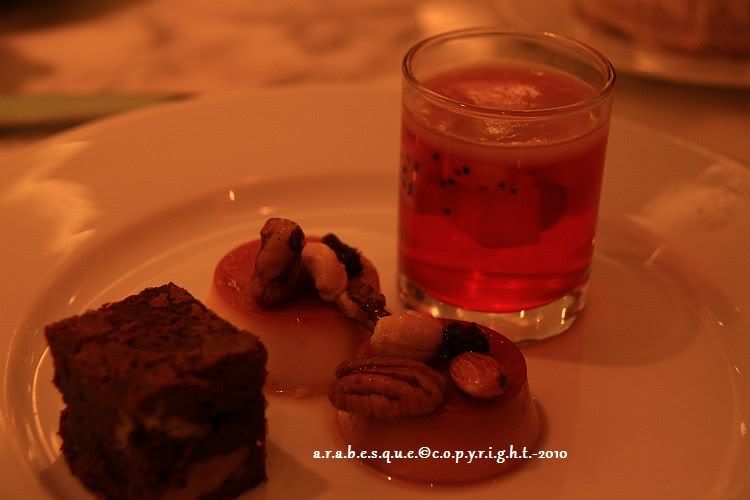 caramelized flan with raisin and pecan nuts, a brownie and some fruity jelly.
really sweet but tasty.




some sushi rolls and sashimi, i'd gladly have sushi but i don't eat raw,
so i say no to sahimi, they look delicious though.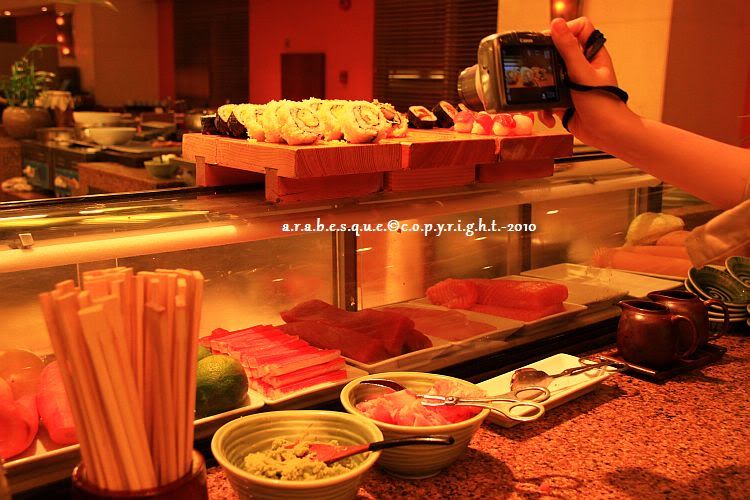 some bread and pizza display,
i tried a slice of pepperoni pizza,but it was a bit gooey maybe bec. it's not
warm enough already.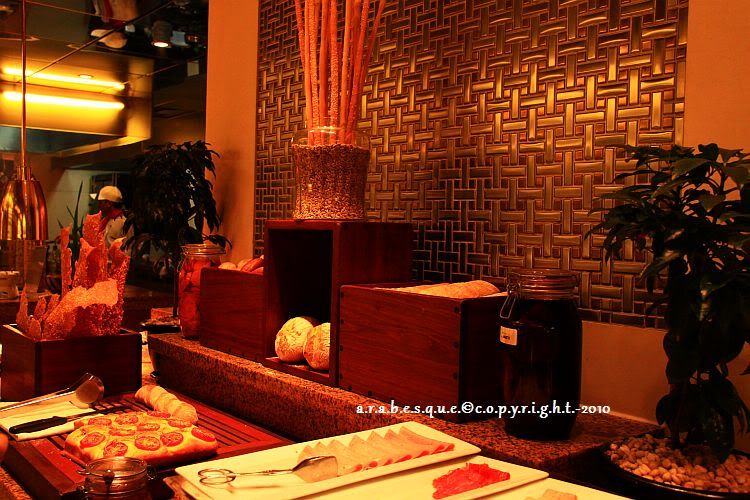 and for anything that's hot off the grill, you can choose a wide variety of either lamb chops, barbeque chicken, tenderloin, seafood...and more++