" For Sale "

Fresh mussels anyone?




Almost at the end of the bay,
I saw this kid selling "Tahong" or fresh mussels,
since it's not outside the local market, the price is cheaper.
When he saw me taking fotos of it, he was quick to asked me if I wanted to buy some.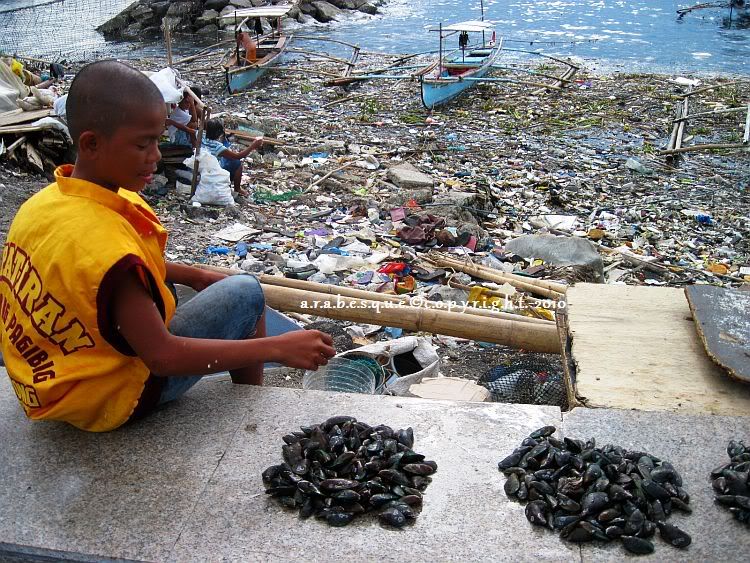 Pity that at such a young age, when he should be studying or playing,
instead he's forced to face the reality and hardships of life.

Just like a star - corrine bailey rae