They look like block of wood chips and surprisingly, placed outside the street, to absorb heat of the sun.
Well, these are actually local chinese herbs that can only be find in Chinatown specifically at Chinese drugstores where it's readily available.

Now, the name may sound a bit out of the ordinary, but
It's a common herb called Dong Shan (黨參) or とじん in japanese.
No Filipino term for it unfortunately.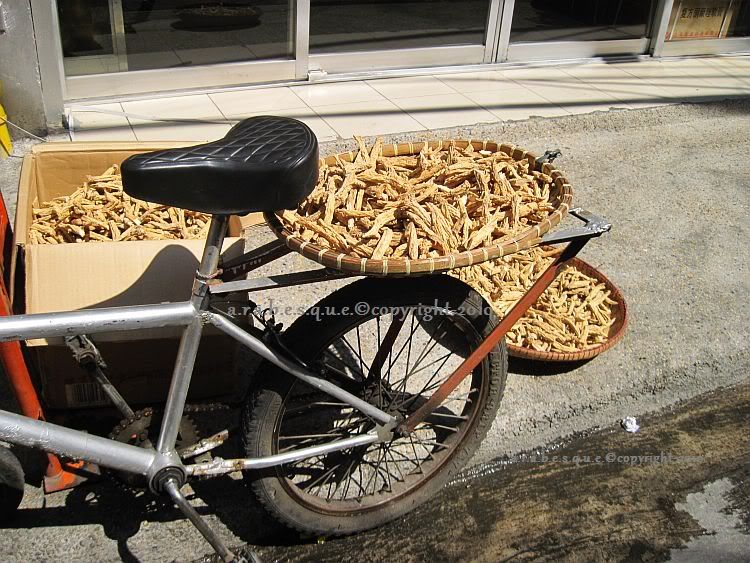 It taste sweet and neutral.
It's mostly concocted with other natural herbs that serves as a tonic or
If you're making a homemade soup or broth, you can just easily add a stick or two.

Dong Shan improves digestive and body function,
it's anti-fatigue as it stimulates the nervous and immune system.




Ps: the shadowy figure is my arm holding out the camera. ^0^

Portishead- Numb