Along Escolta, a street that was once known as Escortar - spanish for escorts,
is this vintage edifice called Natividad building, it is literally located in the corner of Escolta and T. Pinpin.
It used to be the hub of the financial community that included foreign embassies and other financial institutions from Britain and the United States.




Although the cable wires can be a sore, one can't help but admire its design that's inspired by a bit of
beaux-art and Parisian cutout all rolled into one.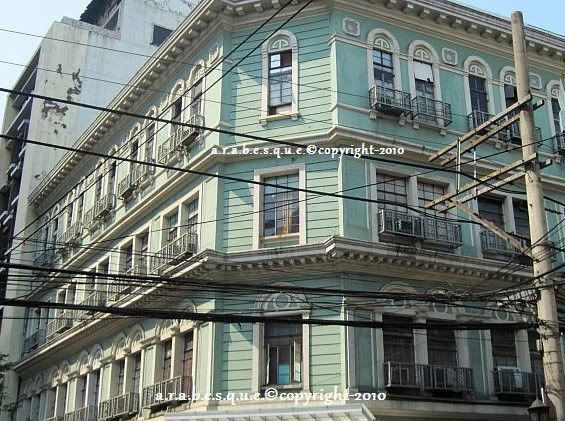 Homesick -kings of convenience