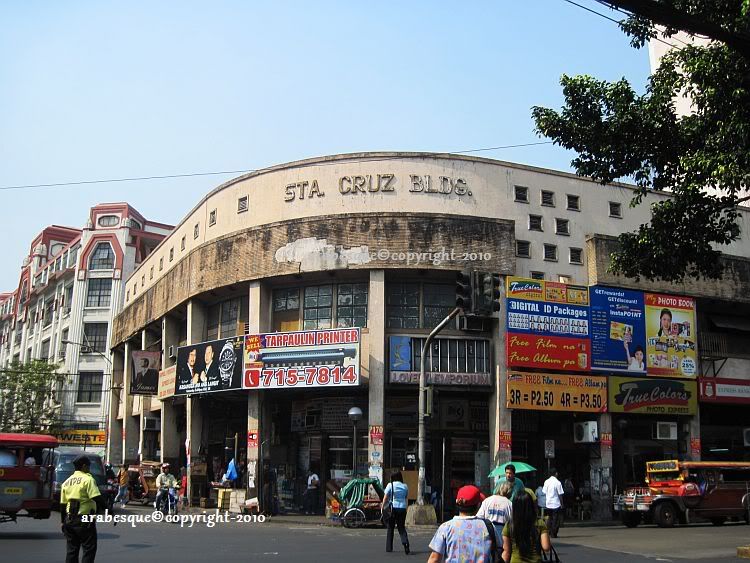 Just a quick look along Sta. cruz district, this monumental bldg. that has
been here for years right infront of Sta. Cruz church.
Flashy ads here and there, as motorists and locals go to and fro.
The one in the yellow uniform ( see:left) is a traffic officer that
helps regulate congested vehicles,
most of the time, they're efficient, other times, they're not.
If you decide to cross the street from this angle, you're either headed to Escolta, which is another old district or to Chinatown.