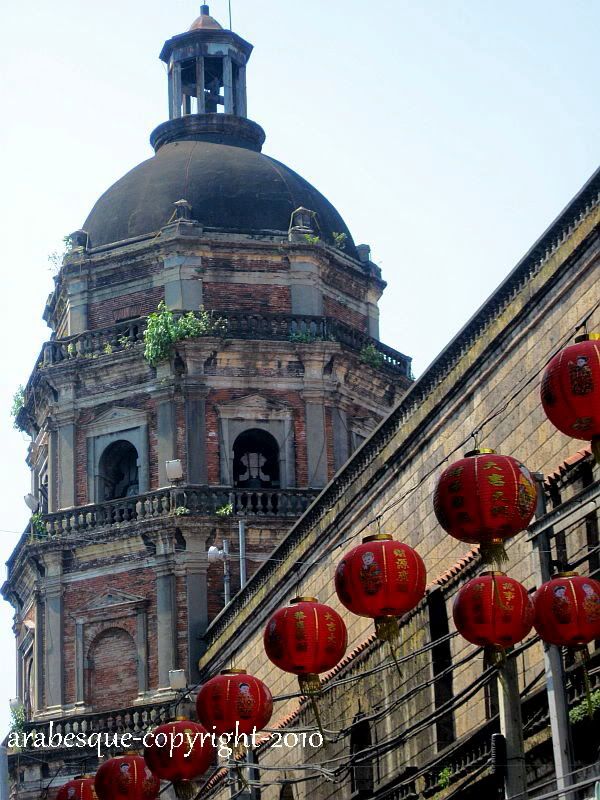 Two days before chinese new year, festive red lanterns are seen hanging around chinatown.
The belfry seen in here is the other side of Binondo Church, which i've posted a couple of times already.
I've always fascinated in old churches, though i know so little about its details.
I'm hoping to catch traditional lion dances tomorrow, people in Red outifits, receiving 紅包 (red packets) from grannies and aunties and yes, extreme traffic in this area as we're also celebrating valentines day as well.