the last time i posted sta. cruz church was months ago, the fotos i took weren't that specific, but last week, i did my quick re-tour of the place, better fotos eventhough, the weather was a little uncooperative,now i have more upclose and side shots of the place.

Sta. Cruz church- built and administered by the jesuits, founded by Governor Alfonse Fajardo de Latenza on Jan.9, 1724.

this is the side entrance of the church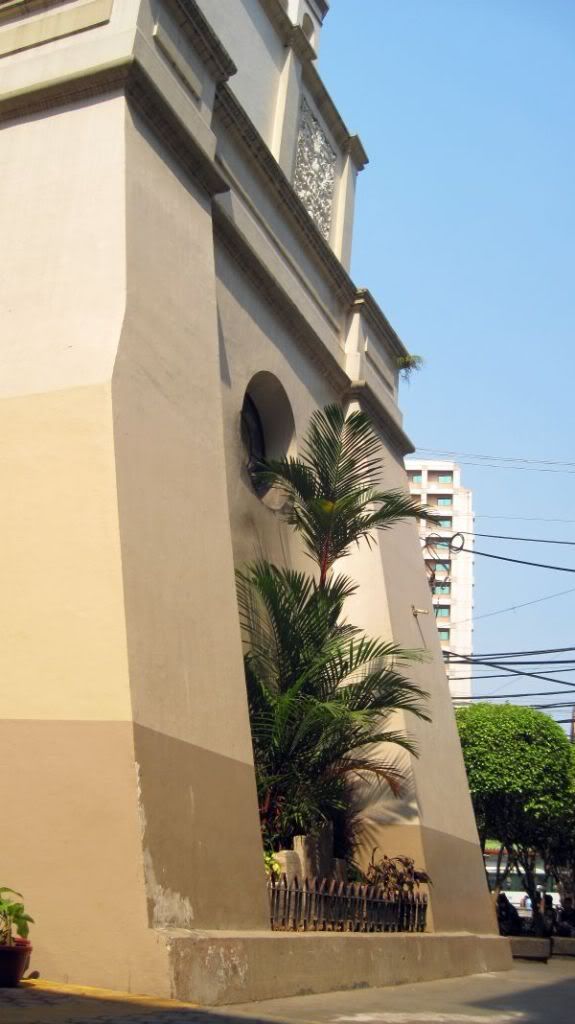 The Church has less interior and exterior details compared to the others.
The front entrance of the church includes the belfry on the side and some ornate details and stained glass windows.





This is the 2nd time, i've visited a local church that infront of their entrance,
it has some engraved writings on the floor, they looked very drabby so, i can't understand what it means.



this is the interior of the church, a very solemn morning when i went there, the place was very silent except for the cars outisde honking like fanatics.



and the one thing that's very serene is this pocket garden on the side of the entrance, i think this is the new extension of the church.



show your world!