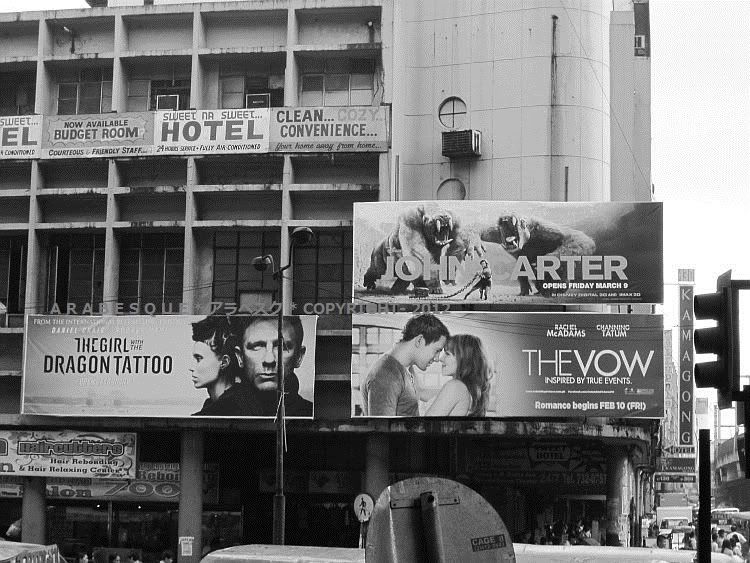 I can't get enough of "The girl with the golden tattoo",
and if you haven't watched it yet, I recommend the original suede version,
it's a trilogy actually, based on the novel by Stieg Larsson.

how about you, any interesting films you've watched lately.
This foto was taken on the streets of Rizal avenue and Recto.

Happy weekend everyone!