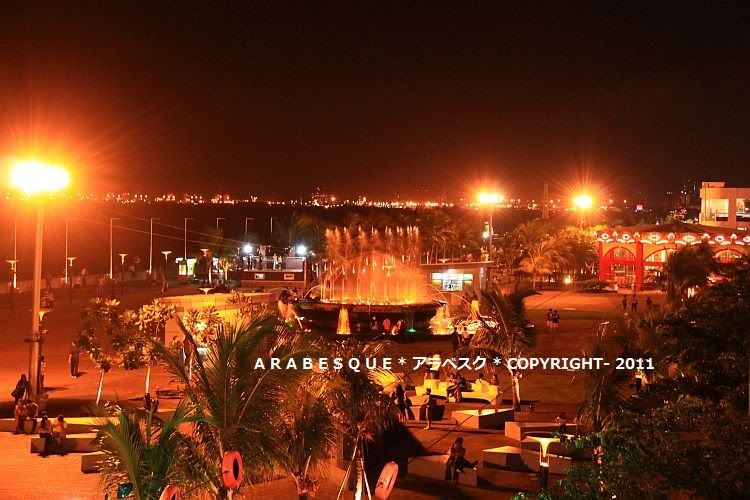 This park along Pasay that overlooks the bay,
lights up beautifully at night.
But still not enough in my opinion.
I wish there were more recreational activities and interesting things to see.
These days, some of the establishments here have started to close down and
the less lighted area seemed off.
If the purpose were to attract people to hang out and dine.
it would be best if special events are featured here from time to time
Because restos are battling neck to neck
or maybe a fun amusement park where kids can frequently visit to.