Tall, dark and alone,
stands this monument of Gat Andres Bonifacio,
one of the local heroes alongside Jose Rizal and more.
The statue is placed at the Liwasang Bonifacio Park,
right in front of the Phil. Post Office and the grand fountain.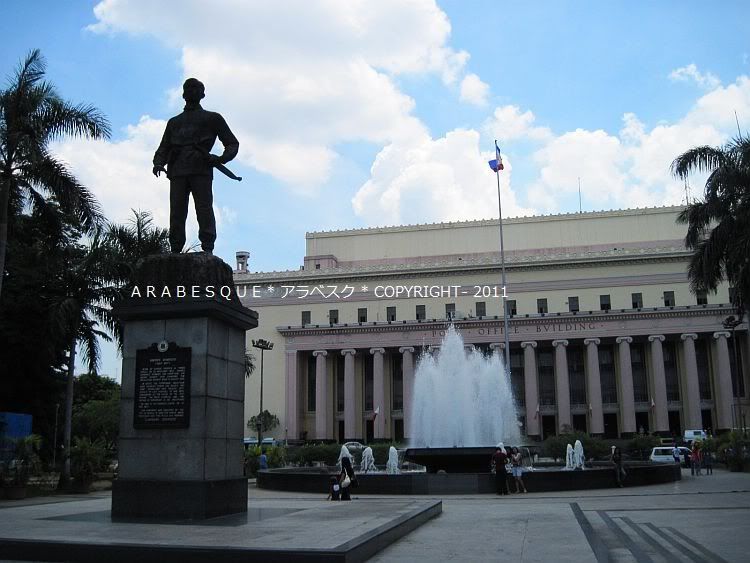 Here's a quick info about him:

Born and raised in Manila on November 30, 1863,
Andres Bonifacio is a leader of the Philippine Revolution, aka the Katipunan,
A secret society that launches the revolution against Spain in 1896.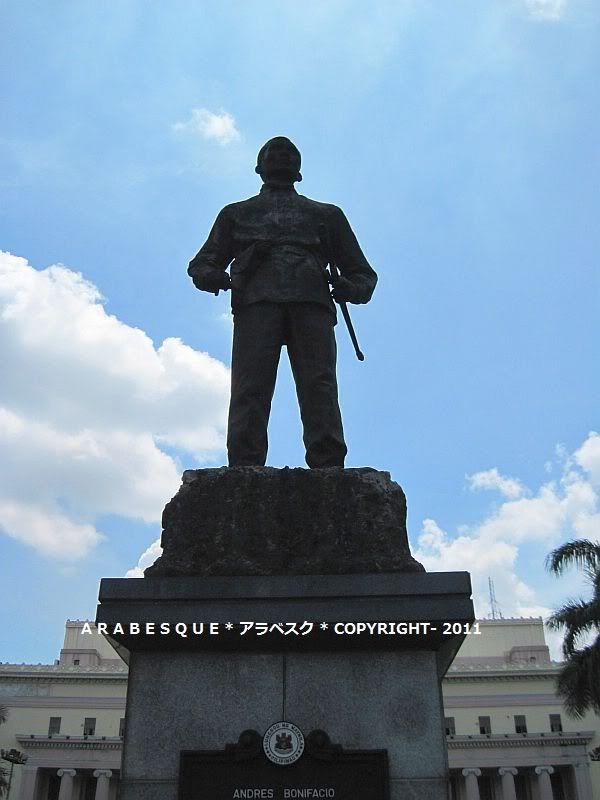 A writer of essays, poems and was also the 1st to translate My last Farewell,
written by J. Rizal in Tagalog/Filipino language.

This monument was dedicated by the City of Manila in 1963, the hero's birth centenary and
thus renamed this plaza as Liwasang Bonifacio.