With a glimpse seen from above, this is
one of the few Art Deco inspired structures in Manila
and it's the
Manila Metropolitan Theatre.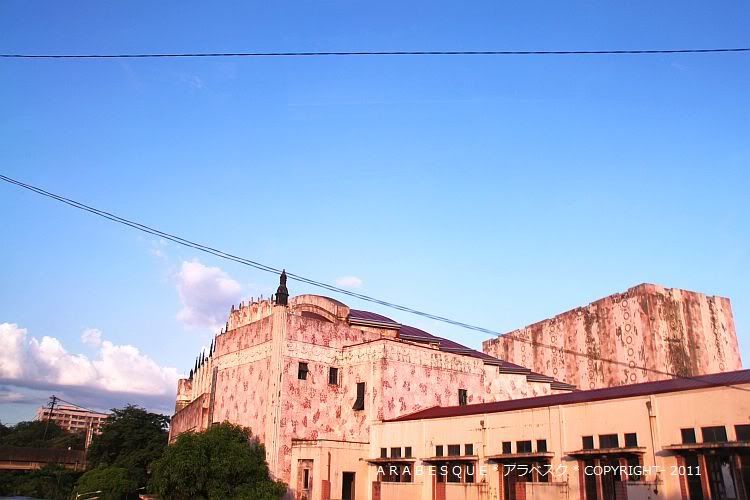 Built during the 1930's, It has undergone numerous renovation, surviving the war even, but with little hope, sadly, this structure felt like its abandoned
and eerily haunted.

I have yet to visit its facade when I have the time.
It would be interesting to see what it really looks like.

Back in 1995, our dance troupe even had a memorable performance,
but those were the days...