In one of my unfamiliar walks, there are these narrow alleyways that lead from one street to another that are mostly residential.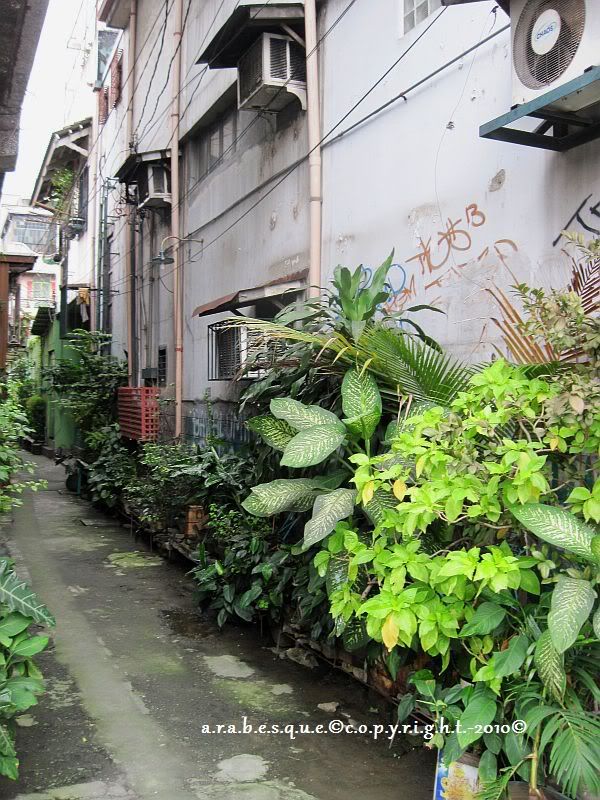 But not all of them look like this.
In fact, it's a friendlier version.
I like how the residents planted these greens that added more decor to a dull atmosphere and then makes it distinct from the others.