168 mall or literally: Yee lu fa (一路發) - means "One Road to Prosperity" is one of the largest mall in chinatown.
A well known hub where you can find affordable and cheap what nots.
Head to downtown and ask any driver to drop you off at this place and I'm sure they're familar with it.

Once inside be sure to know where you're headed because you might get lost.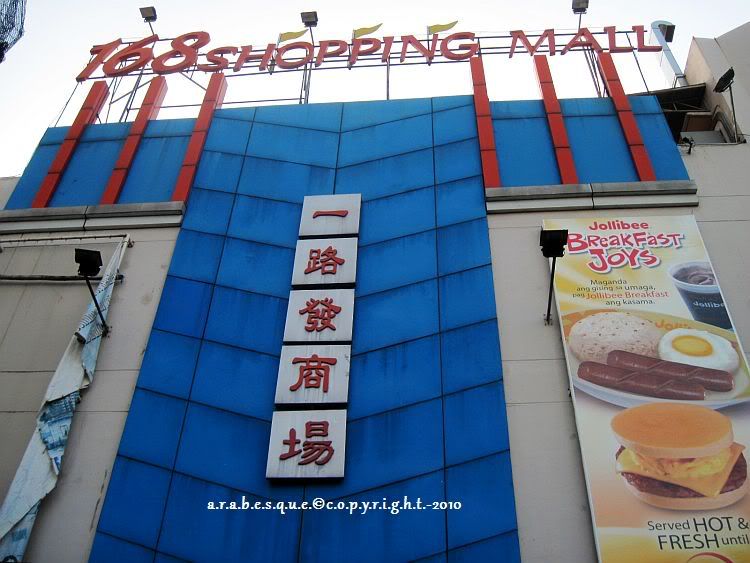 It's the one stop shop of literally, anything and everything that you need and more.
It's also where you'd find the cheapest things when it comes to fashion, trinkets, furniture, toys etc, etc.

You'd go gaga at the items that are for sale because they're just too many to choose from, although they tend to be repetitive.
Of course, when the word Sale is mentioned, be prepared to haggle and negotiate on a good price.



If only i can get more interesting shots inside, I promise to show you more next time.

Till I hear it from you - Gin Blossoms