I have showed fotos of the National Museum of the Philippines many times already and it never seizes to amaze me its small and grand details.
Like these three figures in the pediment, which hardly anyone notices,
I did try to search for infos about it but nothing came up,
I'm pretty sure it symbolizes something or depicts something of a historical past.




as birds perching on top of the structure,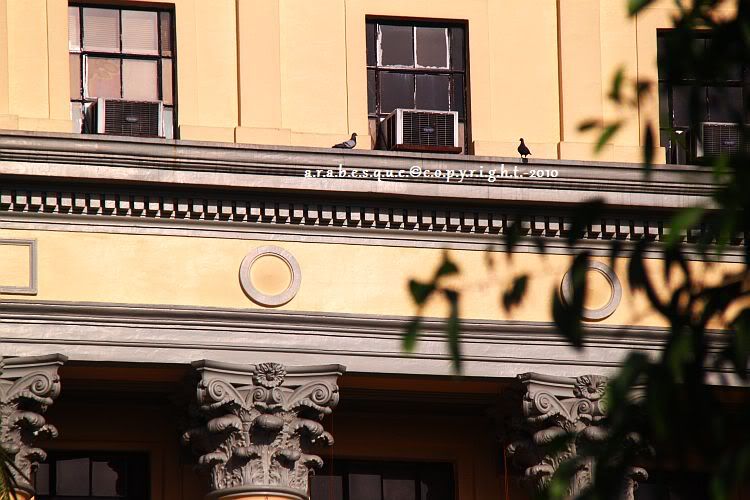 and a row of Corinthian columns in its ornate details of acanthus leaves.