You know you're in an open air market, when you see colorful umbrellas such as these.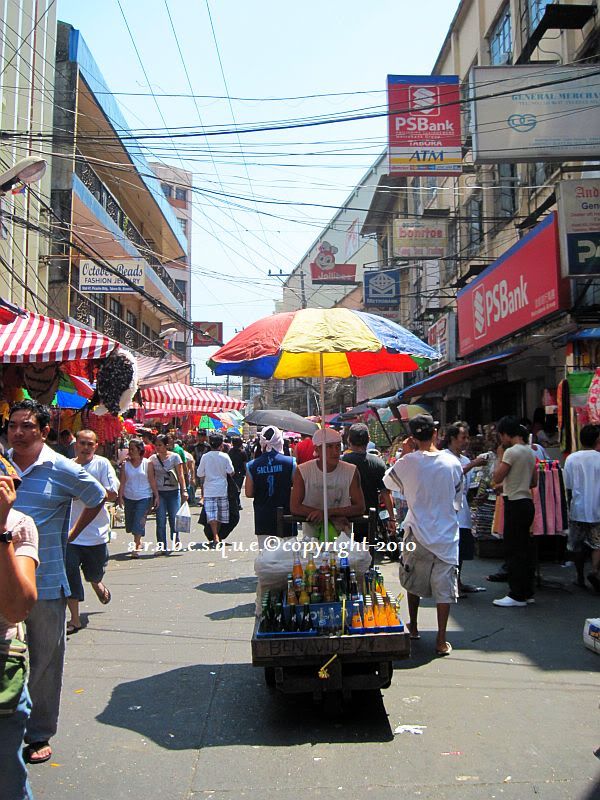 Today, we're heading back to the streets of *Ilaya* and *Tabora* in Divisoria, known for its busiest, crowded and mostly boisterous side of the hood.




In a market like this, you're sure to find bargains, trinkets and what nots.




Some of the things you'll find in this market.
Different sizes of Pots and Pans- ranging from small to ultra big.

and prepare yourself to haggle with vendors, bumping elbows with each other
and withstand the heat of the sun.





Click here to view thumbnails for all participants