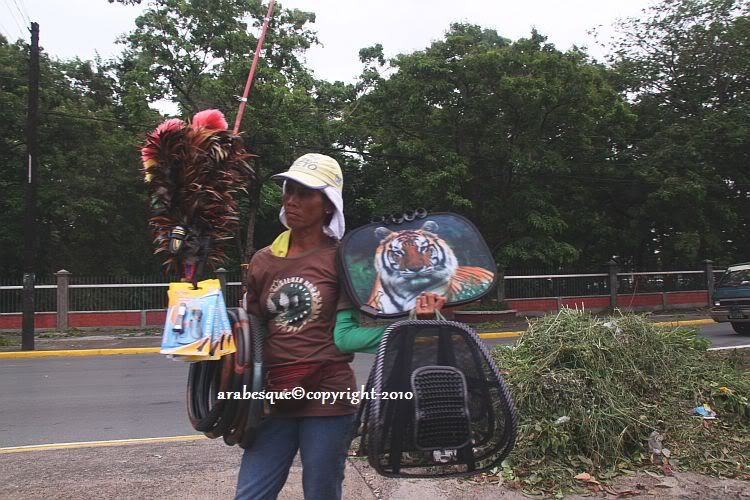 It's common to see them knocking on your car window,
they vied for your attention.
Sometimes you can't help but buy their products even when it's over priced.
This particular vendor was selling all sorts of car accessories.

Yet,they still sell their wares even they're not allowed to be in the middle of
the road.