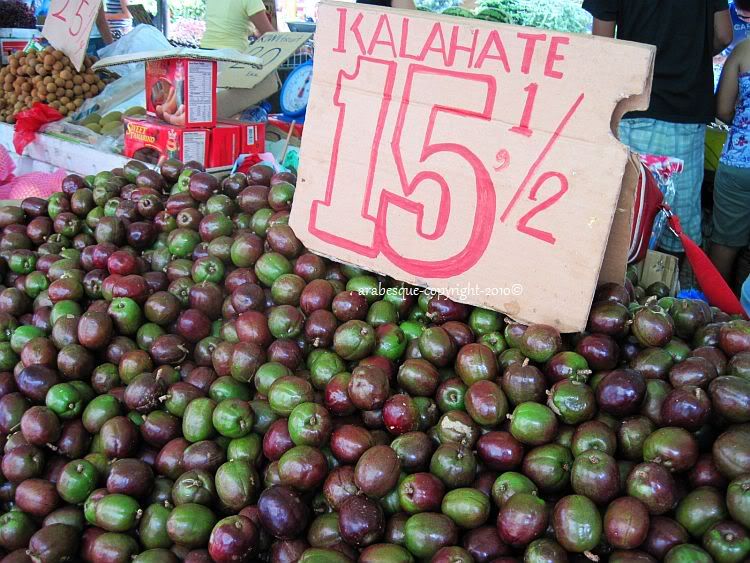 The sineguelas tree sheds off all its leaves before it flowers,
and it appearS just in time for summer.
Wait for the fruits to turn red because that's when they're sweet and juicy. Nutritionists tell us that this fruit is full of Vitamin C.

(source: Philippine Fruits)

For half a kilo, it's only P 15.- (less than a dollar).

melody: Palpitation - joanna wong.