On a hot and humid night, we decided to walk around the park that's across the Mall of Asia
( a famous shopping mall here in Manila).
It was a nice walk , not crowded and there were some soothing music resonating the area.
It's a night spot where you can hang around and feel the breeze of the bay and infront of it, there are quite a handful of restos and bars to choose from which doesn't take up much of the space.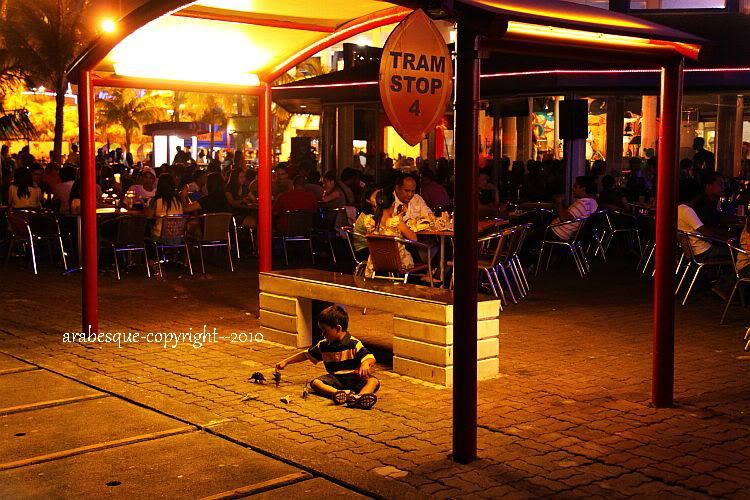 While walking, this little boy caught my interest as he's playing inside this tram stop shade on a late night and amidst all the people, he doesn't seem to mind them at all, obviously absorbed in his own world playing with his toys.
He's so amusing to looked at that i wonder where his parents might be?! ^0^