Paint it red!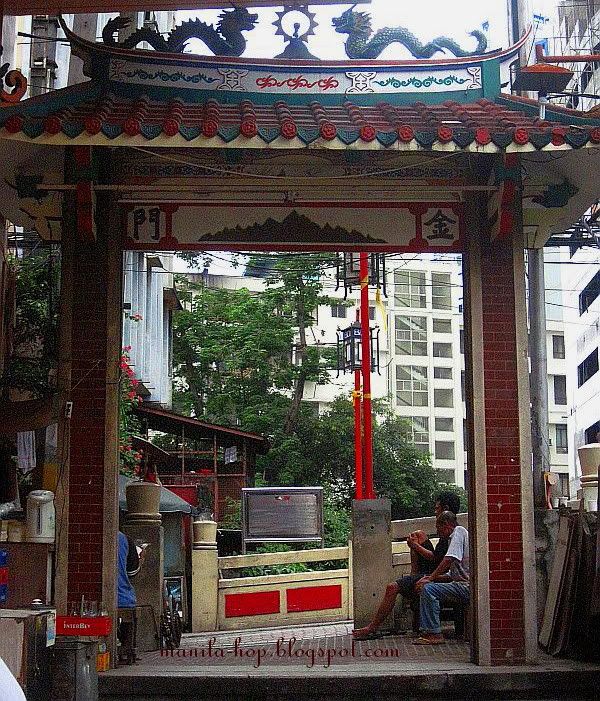 If you happen to be in downtown area, one of the things you'll notice is that most of the establishments and color themes are inspired by the hue of Red.
why red? well, for most of the chinese esp. those traditional ones, red symbolizes power, great luck and good fortune.
Superstitions says that it drives away the evil spirits and bad omens as well.

Paifang or pailou - is a famous traditional Chinese architectural archway.
It is usually made of stone or bricks and the walls may be painted in white or red, or decorated with coloured tiles.
The chinese characters above read from right to left says: 金門 which literally means golden door.